Recycled Fresh White CX22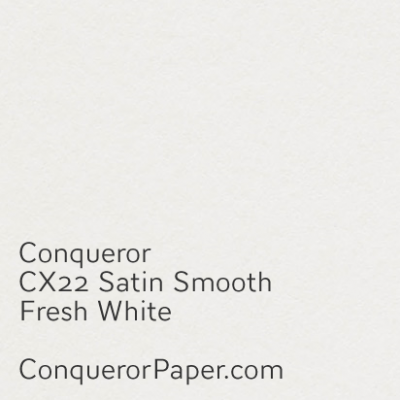 Conqueror
CX22
25% Recycled
Fresh White
Ultra-smooth and lustrous, Conqueror CX22's low-friction surface produces a high-definition print result.
---
Showing 1 to 3 of 3 (1 Pages)



What our lovely customers are saying...
Here at ConquerorPaper.com we strive to maintain a premium service for the premium Conqueror brand.
Please take a moment to read and/or submit your Conqueror paper & envelopes testimonials such as those below.

Your ConquerorPaper.com Reviews
---
See all your previous orders



New customer? Start here.

Click Here To See What's In Your Cart & Checkout

---
Conqueror Paper live help: bottom right of your screen