Laid Texture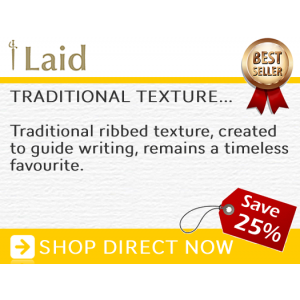 Traditional...

For a distinctive and individual touch to your communications, Conqueror Laid paper and envelopes are the perfect choice.
Conqueror laid envelopes are both classic and distinctive, perfectly reflecting the classic appeal of the traditional, tactile Laid family.

The result, a range of luxurious matching envelopes and papers which print beautifully and naturally.
Buy today and earn Reward Points.
All weights available in A4 size.
---
Refine Search

The Conqueror items people are most buying today...