Wove Smooth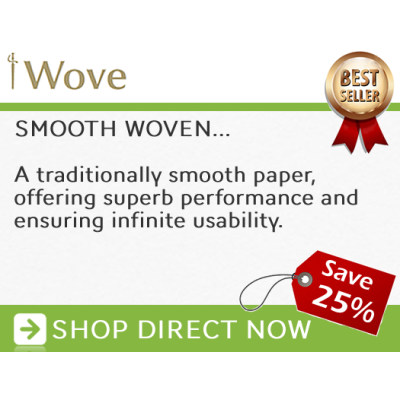 Classic Smooth Wove...

Conqueror Wove couples superb, high-contrast matt printing performance with the warm touch of an authentic smooth Conqueror classic paper. Just arrived are three contemporary new shades of grey that complement the existing range of whites and creams.
Buy today & earn Reward Points.
All weights & colours now exclusively available in A4 size.
---
Refine Search



What our lovely customers are saying...
Here at ConquerorPaper.com we strive to maintain a premium service for the premium Conqueror brand.
Please take a moment to read and/or submit your Conqueror paper & envelopes testimonials such as those below.

Your ConquerorPaper.com Reviews
---
See all your previous orders



New customer? Start here.

Click Here To See What's In Your Cart & Checkout

---
Conqueror Paper live help: bottom right of your screen