Connoisseur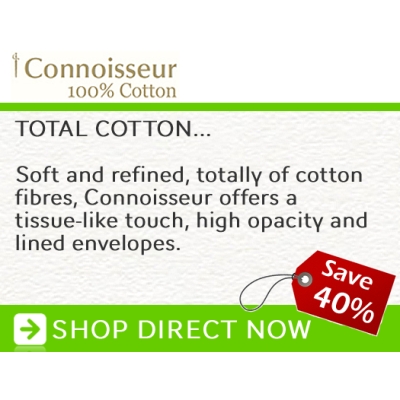 100% Cotton Content...

Conqueror Connoisseur is the ultimate business communications paper having 100% cotton content with tissue lined envelopes. The benchmark for luxury and quality is this premium business stationary product with matching Conqueror Connoisseur paper and envelopes for the ultimate expression of the keenest attention to every detail.
Buy here today and earn Reward Points towards your next purchase.
All weights now available in A4 size.
---
Refine Search
Showing 1 to 15 of 15 (1 Pages)

Your ConquerorPaper.com Reviews
Live help: bottom right of your screen
customerservices@conquerorpaper.com