Reviews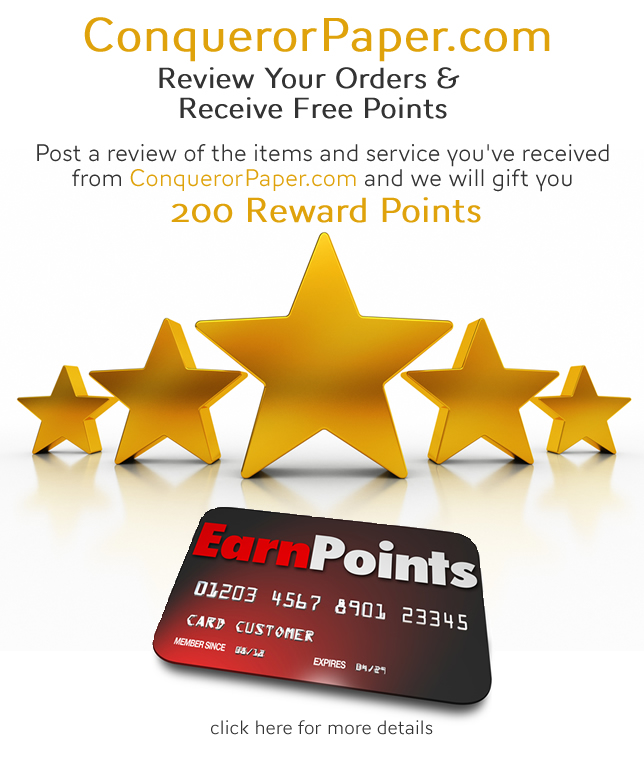 We value your opinions as much as our customers do, therefore we welcome your reviews on our products and service.
Adding your review couldn't be easier. Simply click on the product you wish to tell us all about and follow the Write A Review link.
Many Thanks
ConquerorPaper.com
The Conqueror items people are most buying today...
Your ConquerorPaper.com Reviews